NO BUNNIES
a magic show for grown-ups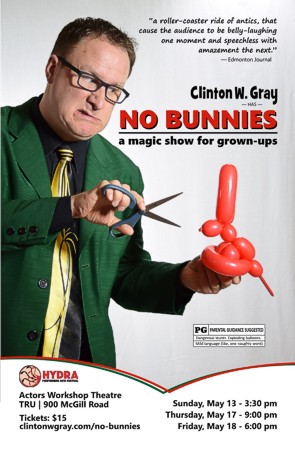 Let us titillate you with a brilliant narrative expounding the virtues of attending No Bunnies | a magic show for grown-ups: MAGIC blah blah COMEDY blah blah STUNTS blah blah MINDREADING blah blah DANGER blah blah and NO BUNNIES. Will you be fooled? Probably. Will you laugh your ass off? Absolutely!
Hilarious, Jaw-Dropping Magic!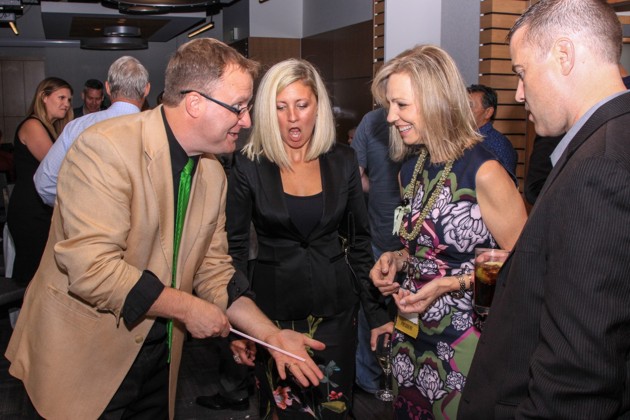 For over 25 years, Clinton W. Gray has been blending magic, music and mayhem into high-energy, interactive comedy shows around the world.
A ten-time international award winning comedy magician, his performances have been described as a "roller-coaster ride of antics, that cause audiences to be belly-laughing one moment and speechless with amazement the next." (Edmonton Journal)

Tony Czink — Save-On Foods