Experience, experience, experience.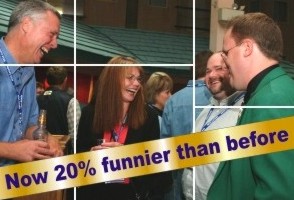 For over 20 years, Clinton W. Gray has been blending magic, music and mockery into high-energy, interactive comedy shows around the world.
Whether entertaining corporate CEOs at hospitality cocktail parties or college students at campus nightclubs, Clinton's speciality is the ability to engage EVERY spectator and literally bring the entire audience into the show!
With signature illusions like the Magic Telephone Hotline, the Cowboy Card Trick, and Regurgitated Balloon Poodle, it's no wonder people say Clinton's show is unlike any they've ever seen. With his charismatic and fun personality, he doesn't merely fool audiences – he entertains them.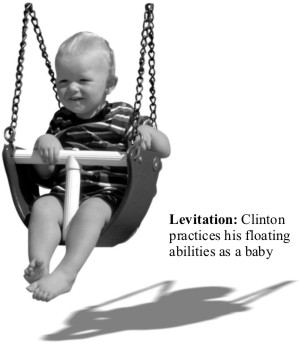 Today, Clinton is in constant demand performing over 250 shows a year at conferences, festivals, fundraising events and high-end private parties. Each summer, during the corporate off-season, he teaches and performs magic for summer resorts in the Catskills and Pocono Mountains.
When not promoting, practicing or performing, ClintonW. Gray enjoys sleeping in late, married life with a wonderful lady from Transylvania (where else would a magician's wife to be from?), and doing his best to get to retirement without ever having a REAL job.

Kristel Niro — National Corporate Services, American Express