Magic For Dry Grad Parties
During May and June, Clinton is on-the-road performing almost every night at dry grad parties throughout western Canada. Each year he does over 30 of these events, so call to reserve your date EARLY!
Clinton has been performing at dry grads, high school fundraisers and teen sports banquets for over 25 years, so he's got this teenage crowd figured out... he understands the type of magic that really appeals to this age group. His close-up, interactive magic is designed to involve the students, with much of the magic happening right in their own hands. That's what makes it memorable and why his style of magic is perfect for a teen crowd.
STREET MAGIC strolling entertainment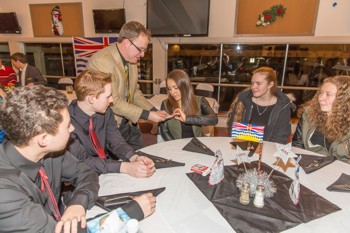 While strolling from group to group Clinton performs "Street Magic" style entertainment made popular by television magicians, David Blaine and Criss Angel. This works great as ongoing entertainment; it's a highly effective way to unify the large group of students and maintain a consistent upbeat atmosphere (especially in the wee hours of the morning!)
The roving performances are a great way to have entertainment without the challenges of having a formal show. There's no need to block out extra time slots in your agenda, and you don't have to setup a special performance area.
Las Vegas Table Magic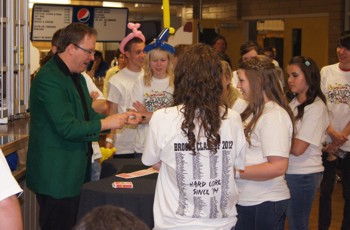 Working in a set location behind a customized gaming table, Clinton performs the type of magic seen in Las Vegas casinos. Small groups of students gather around the table while he perform mini-shows throughout the night. These performances include mind-boggling card magic & "Decknique" demonstrations, the world famous Cups & Balls, Money Magic, and huge array of tricks and stunts with everything from dice to dominoes! The Street Magic (see above) and Las Vegas Table Magic work well together, so most grad parties combine the two.

B. Ottaway — PGSS Secondary